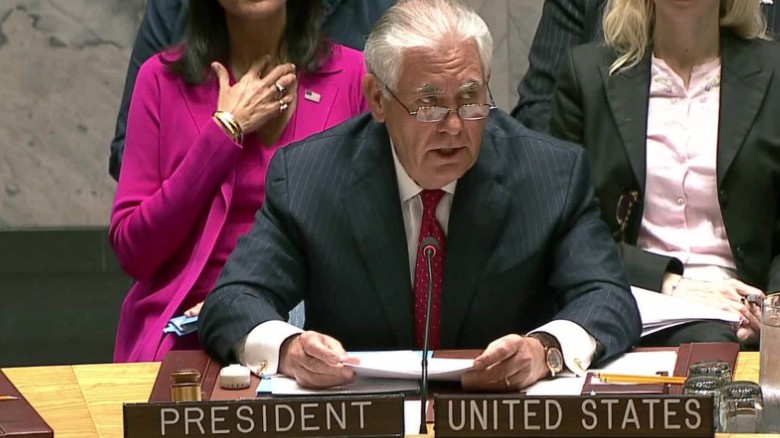 Secretary of State Rex Tillerson on Friday called on Russia and China to sever their economic pipeline to North Korea, and said Pyongyang must "earn its way back" to negotiations by ceasing missile tests for a sustained period.
Speaking at the United Nations Security Council in a session called for foreign ministers, Tillerson backpedaled from a position he outlined earlier this week. In New York, he did not repeat an assertion he made Tuesday that the United States has no preconditions to starting talks. That remark was undercut by the White House, which said there had been no change in position.
Tillerson said Friday that any talks must be preceded by a "sustained cessation of North Korea's threatening behavior," and the United States will continue to ask countries to step up their efforts to isolate the regime and starve it of cash by adhering to sanctions.