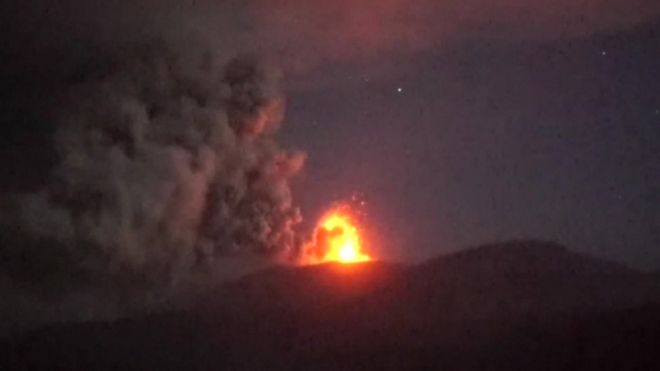 Authorities in Japan have warned people of the risk of large flying rocks within 4km (2.5 miles) of an erupting volcano on Kyushu island.
Mount Shinmoedake has been spewing ash for days but eruptions turned explosive very early on Saturday.
Volcanic activity there could continue for several months, experts say.