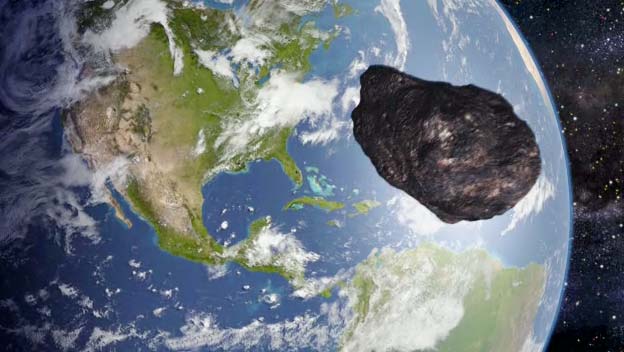 Translated from Spanish
Message of the Lord, received by Sr. Laura., L.B. Ancient Paths
It's coming … It's falling down Already … It's in the air … Impacting will soon be … It falls, it falls with fury, wrapping everything in its path it will be.
Fire .. Water .. Tremor, everything in turn you will feel and see.
Oh .. Oh .. I speak it – and I speak it – and they do not believe.
Listen to your .. My town .. listen to the voice of your Lord who says: There is not time left .. !!

Listening and writing, so I want you to be attentive to what your Father and Lord speaks to you … That's right. I want you to talk, that's your job, I want you to ask me what you are talking about
Start the message, listen well town:
Because Big thing is .. Great thing approaches the earth .. !!
Large in size is .. Large in destruction .. Over many waters will fall, moving the foundations of the earth.
Because it will impact with force .. Causing devastation to the Islands and the Coasts of America ..
GREAT EVENT WILL BE .. !!!
I've Spoken It … I've Shown It … I Revealed It Time After Time ..
So that everyone I let him see … Talk.
Many do not believe .. Many ignore what I notice coming.
I warn you so you can prepare .. !!
Put deeper and deeper into My … Only I am the Rock where you take refuge, so that you remain standing … And smooth to exercise your work, which is to give My word to the one who shouting in need will come to Me.
You are the one who will give them hope and impart My peace ..
To you My town is .. which I will use .. !!!
It's coming … It's falling down Already … It's in the air … Impacting will soon be … It falls, it falls with fury, wrapping everything in its path it will be.
Fire .. Water .. Tremor, everything in turn you will feel and see.
Oh .. Oh .. I speak it – and I speak it – and they do not believe.
Listen to My People … Listen to the voice of Your Lord, who tells you: There is no time left .. !!
Enlist in Me by entering spiritual depth. I want to give you instructions. I want you to hear My voice.
Looking for Me, more and more is that I want My People ..
Only then you can be sure .. standing in the Big time that getting close is already .. !!!
So I want you to wait for Me … In prayer, crying out incessantly to your LORD … !!!
THIS REMINDS ME OF WHAT EFRAIN RODRIGUEZ WAS SHOWN: