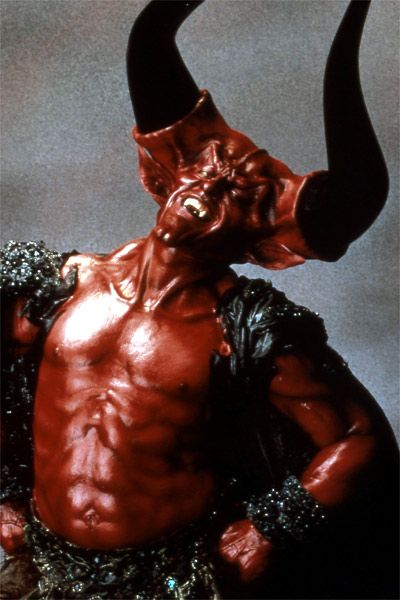 10-29-18
Before I share anything, I pray for the Heavenly Father to hide this post from any who are not to read this or understand what I'm sharing . . . No human, hybrid, government, fallen angel or Satan himself can read this information, unless allowed by the Heavenly Father. In the MIGHTY name of Yeshua, our Savior. Amen and AMEN!!!
I was prompted to share this with you today, 10-29-18:
On 10-28-18, I looked at a news article about Obama-THE-Antichrist speaking out against Trump. When I looked at his photo, I had a deep shudder and instant understanding that Obama had been infused with a darker level of evil power from his Father, Satan.
Later as I pondered this deeper darkness in Obama-THE-Antichrist, I saw Satan talking to his son, Obama, saying, "Soon, my son, you will rule the world."
I continued seeing in the spirit, then heard Satan say, "whose watching?"
He could not see me, but somehow he knew somebody was watching him. I knew I was hidden and protected by the Heavenly Father, so could not be seen by Satan.
—————-
Wondering why I must share this post with you, Yeshua (Jesus) said this in my spirit:
"I'm coming back to overtake ALL dark forces and powers. My people MUST, MUST, MUST stay vigilant in their dedication to Me, My Word and the presence of Holy Spirit whom I sent to you when I left.
The forces of evil are going to unleash everything they can to try to completely destroy humanity. That I will NOT allow, but will use the turmoil, trials and tribulations to open the eyes of the spiritually blind that they may see and open the ears of the spiritually deaf that they may hear.
Doesn't My Word tell you that ALL things work together for the good of those who are called according to My purpose? ALL means ALL, even when the worst levels of evil are unleashed.
Trust Me. Seek Me with ALL of your heart, mind, soul and strength with humility and a repentant heart.
I'M COMING BACK!!!
I'M COMING BACK!!!
I'M COMING BACK!!!
But first . . . You must be purified in the refiner's FIRE of persecution during the final harvest."
================
I then had one of my older blog posts come to mind that I must share with you as well. This Post is related to the "Refiner's Fire":
11-4-15: The Holy Spirit "SPA TREATMENT" For the Bride of Christ | believeacts2's Blog
https://believeacts2blog.wordpress.com/2015/11/05/11-4-15-the-holy-spirit-spa-treatment-for-the-bride-of-christ/
===============
SCRIPTURES:
Revelation 19:6-8 ~ 
"And I heard a sound like the roar of a great multitude, like the rushing of many waters, and like a mighty rumbling of thunder, crying out: "Hallelujah! For our Lord God, the Almighty, reigns. Let us rejoice and celebrate and give Him the glory. For the marriage of the Lamb has come, and His bride has made herself ready. She was given clothing of fine linen, bright and pure." For the fine linen she wears is the righteous acts of the saints."
Revelation 13:7-10 ~ 
"It was also given to him to make war with the saints and to overcome them, and authority over every tribe and people and tongue and nation was given to him. All who dwell on the earth will worship him, everyone whose name has not been written from the foundation of the world in the book of life of the Lamb who has been slain. If anyone has an ear, let him hear. If anyone is destined for captivity, to captivity he goes; if anyone kills with the sword, with the sword he must be killed. Here is the perseverance and the faith of the saints."
Hebrews 12:6-18 ~ 
"For those whom the Lord loves He disciplines,
And He scourges every son whom He receives."
It is for discipline that you endure; God deals with you as with sons; for what son is there whom his father does not discipline? But if you are without discipline, of which all have become partakers, then you are illegitimate children and not sons. Furthermore, we had earthly fathers to discipline us, and we respected them; shall we not much rather be subject to the Father of spirits, and live? For they disciplined us for a short time as seemed best to them, but He disciplines us for our good, so that we may share His holiness. All discipline for the moment seems not to be joyful, but sorrowful; yet to those who have been trained by it, afterwards it yields the peaceful fruit of righteousness.
Therefore, strengthen the hands that are weak and the knees that are feeble, and make straight paths for your feet, so that the limb which is lame may not be put out of joint, but rather be healed.
Pursue peace with all men, and the sanctification without which no one will see the Lord. See to it that no one comes short of the grace of God; that no root of bitterness springing up causes trouble, and by it many be defiled; that there be no immoral or godless person like Esau, who sold his own birthright for a single meal. For you know that even afterwards, when he desired to inherit the blessing, he was rejected, for he found no place for repentance, though he sought for it with tears."