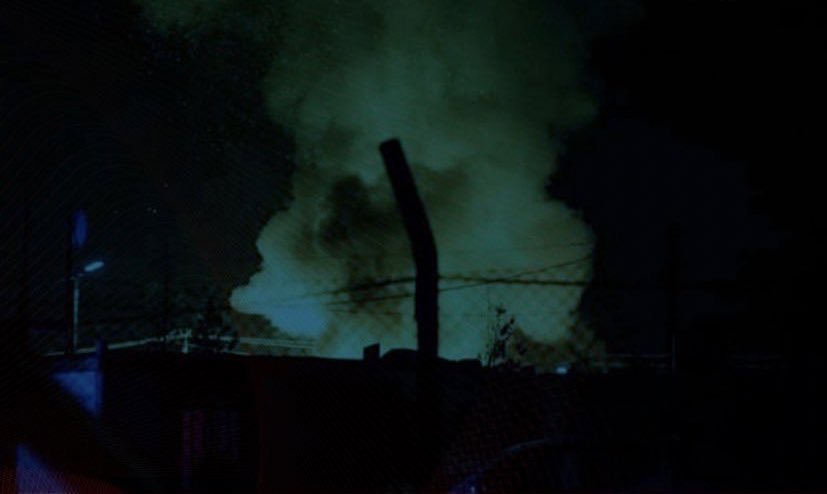 The United States Embassy in Baghdad, Iraq is under attack at this hour, being hit by numerous barrages of heavy Mortar fire.
This is a developing story as of 1:51 PM eastern US time.  Live Updates to appear below.  Check back here.
Sirens heard across Green Zone, Baghdad. Numerous blasts heard.
Arab media beginning to report Katyusha rockets hitting the vicinity of the Green Zone in Baghdad.
Updates will continue below ad . . .
Eyewitnesses: Falling shells and air raid sirens sounding in the vicinity of the US Embassy in Baghdad
URGENT:
U.S. Marines not only defending Embassy, but deploying with helicopters and HumVee's to CAPTURE attackers.   "Any proof of Iranian Involvement means immediate war."
2:04 PM EDT — Iraqi security forces have closed the green zone and are now combing the area
Mortars reportedly fired in the Green Zone of Baghdad which mostly has foreign embassies and government buildings. Blasts heard around the US embassy.
US two days ago had asked non-emergency staff to leave Iraq and advised US Citizens to avoid travel.
2:07 PM EDT — Iran Militia publicly threatening to Kidnap and Kill USA citizens in Iraq.
CONFIRMATION THAT US EMBASSY WAS TARGET OF ATTACK
COVERT INTEL 
2:13 PM EDT — President Trump has reportedly been briefed by the NSA. (SIGINT)
REMINDER: EVERYONE WHO READS THIS STORY AND ITS UPDATES CAUSES ME TO INCUR FEES FOR DATA TRANSFER.  PLEASE CLICK AN AD OR TWO BELOW TO GENERATE TWO OR THREE CENTS REVENUE TO THIS SITE AND HELP KEEP IT ALIVE.
 UH OH . . .  FLASH
Emergency briefings at Pentagon NOW  (2:17 PM EDT)  [This is HIGHLY unusual.  In fact, it pretty much NEVER happens.  Something very, very big is taking place right now . . . .]
2:22 PM EDT —  John Bolton arriving at the White House right now
Incident apparently over for now.  All quiet.
COVERT INTEL (PENTAGON)
Subscribers Only 
3:03 PM EDT — IRANIAN BACKED MILITIA RELEASE FOOTAGE CLAIMING ATTACK ON US EMBASSY..

Iranian-backed Shiite militia affiliated Aletejah TV release first footage of rocket attack on US Embassy in Baghdad
(Hal Turner Remark: They're now openly admitting it was an Iran-backed attack.  These fools have just sealed their own fate.  Donald J. Trump is not Barack Obama. )
IMAGE
First imagery of US Embassy after Mortar/Rocket attack an hour ago: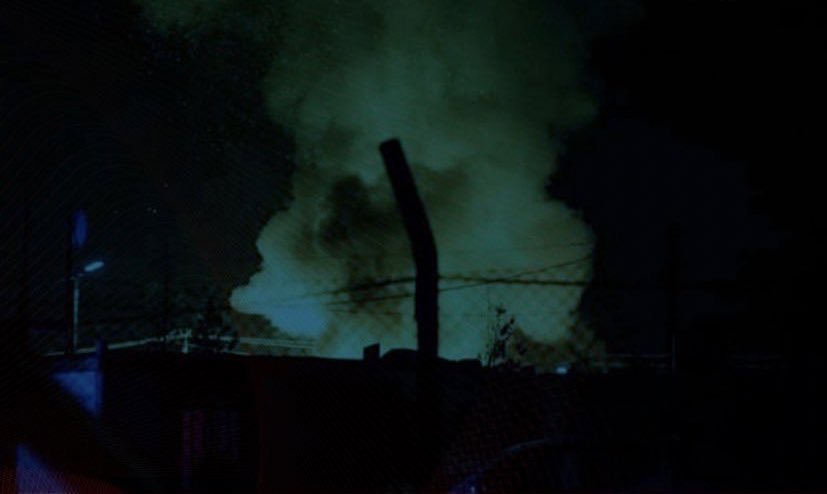 3:10 PM EDT — It is confirmed that IRGC Quds Force was behind the rocket attack at GreenZone of Baghdad during which rockets/Mortars fired by IRGC-backed militias hit in the vicinity of the US Embassy.
IRGC owned Aletejah TV released the first footage of the attack.
3:50 PM EDT — The rocket launch pad used to launch a rocket against the Green zone in Baghdad tonight targeting the U.S Embassy, was placed on the service road in front of the Technological university in Baghdad.
4:38 PM EDT — I am now able to publicly quote Iraqi army spokesman Maj. Gen. Yahya Rasool: A Katyusha rocket landed near an aircraft museum less than a kilometer from the American embassy. According to Arab sources, the area is controlled by Shi'ite militias supporting Iran. 
@realDonaldTrump: If Iran wants to fight, that will be the official end of Iran. Never threaten the United States again.