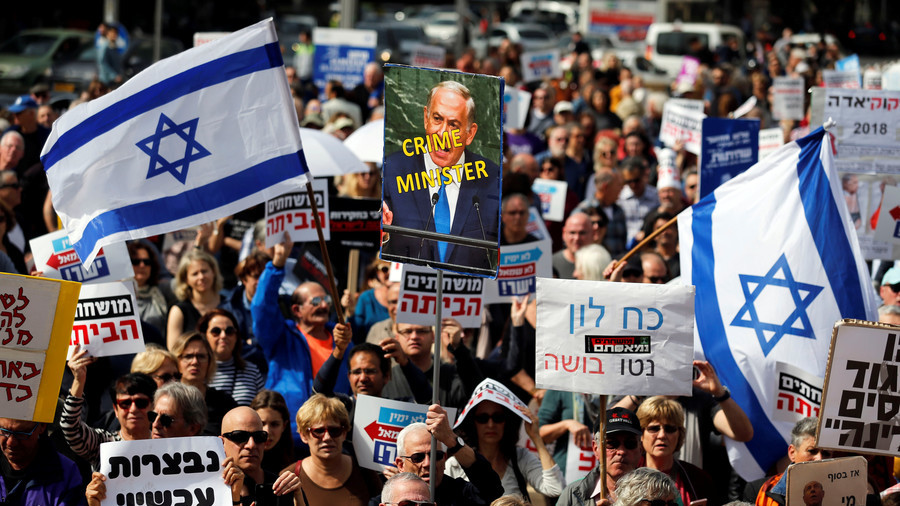 Some 1,500 people have rallied in central Tel Aviv demanding the resignation of Benjamin Netanyahu over corruption allegations and a recent Israeli police recommendation that charges be brought against the Prime Minister.
The 
"Bibi Netanyahu go home"
 slogan once again united the Israeli crowd holding their weekly anti-government corruption protest in Tel Aviv. Waving signs that read 
"Bibi, you are not above the law,""Love Israel, separate from Netanyahu,"
 they chanted, 
"A mafia country and a corrupt Prime Minister."
Earlier this month Israeli police recommended that Benjamin Netanyahu be indicted over allegations of bribery, fraud and breach of trust. Despite the pressure and daily calls to resign, Netanyahu maintains his innocence, further exacerbating the public anger.
Read More…